3 Hybris Jobs and trainings in Darmstadt
Here you find 3 Jobs and trainings to Hybris in Darmstadt. Add matching Hybris Jobs and trainings in Darmstadt to your saved list. Use your chance to apply for all those Jobs and trainings simultaneously. The jobs with the most applications are displayed first.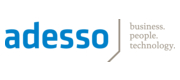 adesso SE
Frankfurt am Main – 29-11-2020
... dich von uns überzeugen. DEINE ROLLE - DAS WARTET AUF DICH Die Konzeption sowieUmsetzung von E-Commerce-Auftritten in komplexen Kundenprojekten auf Basis von SAP CommerceCloud (ehemals Hybris)ist dein Zuhause?Dann bist du bei unsgenau richtig.Du [...] folgendeAufgaben: Du entwickelst in agilen Teams Software Lösungen für unsere Kunden innerhalb SAP Commerce Cloud / Hybris Du integrierst andere Produkte der SAP C/4 Hana Suite, insbesondere mit Hilfe der SCPI Du kennst Dich mit Microservice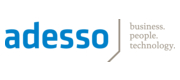 adesso SE
Frankfurt am Main – 29-11-2020
... , festigst dein erlerntes Wissen in unserem SAP Expert Labor und schaffst Mehrwerte für unsere Kunden. Weiterhin übernimmst du folgendeAufgaben: Analyse, Konzeption und Implementierungvon kundenindividuellen Lösungenin ganzheitlichen SAP Hybris [...] einzigartigen Customer Journey in SAP Hybris Marketing Wahl deines SchwerpunktsinRichtung Projektleitung, IT-Architektur oder auch SAP Entwicklung Besuch von gezielten Weiterbildungen und Weiterentwicklung innerhalb unserer individuellen Karrierepfade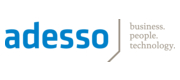 adesso SE
Frankfurt am Main and Walldorf – 29-11-2020
... Mitgestalten in technologieübergreifenden Projekten, zum Beispiel mit Kollegen aus den Bereichen Java, Javascript, Microsoft, FirstSpirit, Hybris Commerce, SAP ERP oder anderen Einsätze in verschiedenen Branchen, als da wären Handel, Energieversorgung [...] Reisebereitschaft Optional: HANA Datenbanken, anderen Hybris Modulen oder der SAP Cloud Platform, Erfahrung mit SAP Fiori / UI5 CHANCENGEBER - WAS ADESSO AUSMACHT Unser Ziel ist es, dass du dich bei uns wohlfühlst. Wir legen großen Wert auf ein kollegiales
Your search yields not the right results?
Make sure that there are no typing errors or apply here unsolicited
We also found 4 archived job listings matching your search criteria. If you have applied for any one of those jobs recently and you can't find the job ad above, click here to extend the search to all archived job classifieds.
Subscribe new jobs with email for your searches