3 Hybris scrum Jobs and trainings in Darmstadt
Here you find 3 Jobs and trainings to Hybris scrum in Darmstadt. Add matching Hybris scrum Jobs and trainings in Darmstadt to your saved list. Use your chance to apply for all those Jobs and trainings simultaneously. The most relevant ads are shown first.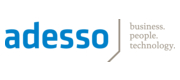 adesso SE
Frankfurt am Main – 29-11-2020
... dich von uns überzeugen. DEINE ROLLE - DAS WARTET AUF DICH Die Konzeption sowieUmsetzung von E-Commerce-Auftritten in komplexen Kundenprojekten auf Basis von SAP CommerceCloud (ehemals Hybris)ist dein Zuhause?Dann bist du bei unsgenau richtig.Du [...] folgendeAufgaben: Du entwickelst in agilen Teams Software Lösungen für unsere Kunden innerhalb SAP Commerce Cloud / Hybris Du integrierst andere Produkte der SAP C/4 Hana Suite, insbesondere mit Hilfe der SCPI Du kennst Dich mit Microservice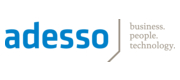 adesso SE
Frankfurt am Main – 29-11-2020
Wir gehören zu den Top-Adressen in der IT-Welt und fokussieren uns auf die Optimierung der Kerngeschäftsprozesse unserer Kunden. Unseren Erfolg aber erreichen wir nur durch eins: die Menschen bei a...
DECADA Consulting GmbH
Projektstandort – 04-12-2020
... Du passt großartig zu uns, wenn du ein passendes Studium abgeschlossen hast oder über relevante Berufspraxis verfügst mit agilem Projektmanagement und Ansätzen oder Methodiken aus Scrum/Kanban vertraut bist eine sehr gute Form der
Your search yields not the right results?
Make sure that there are no typing errors or apply here unsolicited
We also found 4 archived job listings matching your search criteria. If you have applied for any one of those jobs recently and you can't find the job ad above, click here to extend the search to all archived job classifieds.
Subscribe new jobs with email for your searches