Frankfurt (Hybrid)
Netzwerk Administrator (m/w/d) in Vollzeit mit Home-Office
Frankfurt am Main

Please apply here on "ITrheinmain.de" with the "Apply Now" link/button at the top right.

Werde ein Teil von Cloud&Heat!
Seit unserer Gründung leben wir die gemeinsame Vision, digitale Infrastrukturen nachhaltig zu gestalten. Dazu entwickeln, bauen und betreiben wir energieeffiziente, sichere und skalierbare Technologien für Rechenzentren und Cloud-Anwendungen. Unser Team von ca. 100 Kolleginnen und Kollegen arbeitet täglich Hand in Hand an dieser Vision. Wir legen großen Wert auf das Wohlbefinden unserer Mitarbeiterinnen und Mitarbeiter und fördern und fordern innovatives Denken und eigenständiges Handeln. Dabei sind uns der Spaß an der Arbeit und das Miteinander im Unternehmen besonders wichtig.
Zur Verstärkung unseres Cloud&Heat-Teams suchen wir zum nächstmöglichen Zeitpunkt eine/n:
Netzwerk Administrator (m/w/d) in Vollzeit in Dresden

Deine Mission:
Konzeption / Konfiguration / Betrieb der Netzwerk-Infrastruktur von Cloud&Heat (Firewalls, Switches, Server)
Sicherstellung des RZ-Betriebs sowie Aktualisierung der eingesetzten Lösungen und Produkte
Mitarbeit in IT-Projekten
Kundenberatung/Consulting für Kundenanfragen
1st-, 2nd- und 3rd-Level-Support
Dein Profil:
Ausbildung und/oder abgeschlossenes Studium der Informatik oder vergleichbare Qualifikation
Kenntnisse in Betriebssystemen (vor allem Linux-basierte Systeme)
Umfassende Kenntnisse zu Netzwerktechnik (Routing, Firewall, VLAN, VPN)
Grundlegende Kenntnisse in Programmiersprachen wie Python, Bash und anderen Sprachen.
Kommunikations- und Teamfähigkeit, Zuverlässigkeit und Einsatzbereitschaft
von Vorteil sind Kenntnisse im Feld SDN und aktueller NOS
Wir bieten dir:
Vielseitige, verantwortungsvolle Aufgaben in einem dynamischen und zukunftsorientierten Markt mit viel Gestaltungsspielraum
Flache Hierarchien und direkte Kommunikationswege
enthusiatstische Kollegen mit hoher fachlicher Expertise in unseren Tätigkeitsfeldern
Vertrauensarbeitszeit und hohe Flexibilität
Betriebliche Altersvorsorge
Einen hellen Arbeitsplatz in Loft-Atmosphäre mit guter Verkehrsanbindung sowie die Möglichkeit mobil zu arbeiten
Eine faire Vergütung und einen unbefristeten Arbeitsvertrag
Regelmäßige Teamevents, Kicker-Pausen, Koffein, Endorphin und vieles mehr
Du willst an etwas Nachhaltigem arbeiten? An der Cloud-Infrastruktur der Zukunft mitwirken? Wunderbar!
Wir freuen uns auf deine aussagekräftige Bewerbung direkt online über "Jetzt Bewerben".
Ansprechpartnerin: Kathleen Teichmann; Tel.: 0351-479 367 87
Weitere Informationen findest Du auf unserer Homepage www.cloudandheat.com.
Python, Linux, System-Administrator, Server, Netzwerk, Netzwerk-Administrator, Firewall, Netzwerkadministrator, Infrastruktur, ITrheinmain.de, Empfehlungsbund
This Job resp. positions as 'Netzwerk Administrator (m/w/d) in Vollzeit' is vacant in following addresses: 60311 Frankfurt am Main bei/in Darmstadt in Hessen.
Brief profile of Cloud&Heat Technologies GmbH
Seit unserer Gründung leben wir die gemeinsame Vision, Nachhaltigkeit zum Treiber digitaler Innovation zu machen. Dazu entwickeln, bauen und betreiben wir energieeffiziente, grüne, sichere und skalierbare Rechenzentren, die den Anforderungen der Cloud-Zukunft gerecht werden.
Ein Team von mehr als 85 Kollegen arbeitet an dieser Vision täglich Hand in Hand. Damit dies funktioniert ist es wichtig, alle Kollegen von Beginn an Teil des Ganzen werden zu lassen und weiterzuentwickeln.
Initiativbewerbungen sind bei Cloud&Heat jederzeit willkommen: Wir suchen immer engagierte Talente in den Bereichen IT, Ingenieurswesen, F&E, Business Development und vielen weiteren. Wenn Du Lust hat, die Zukunft nachhaltiger, sicherer und skalierbarer Rechenzentrumslösungen mit Motivation und einem Blick über den Tellerrand hinaus zu gestalten, freuen wir uns darauf, schon bald von Dir zu hören!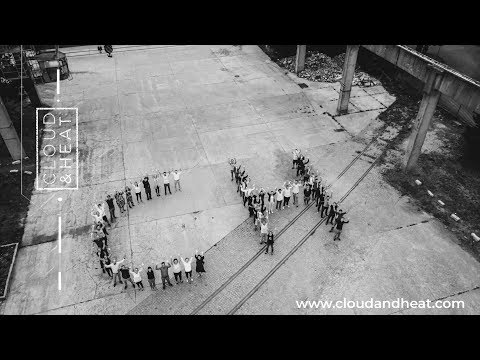 Publication date: 27-01-2022