Software Architect (gn) Service Automation
Frankfurt am Main

Please apply here on "ITrheinmain.de" with the "Apply Now" link/button at the top right.

Job Function
Business IT
Warum SoftwareONE?
SoftwareONE mit Hauptsitz in der Schweiz ist ein führender globaler Anbieter von End-to-End Software- und Cloud-Technologielösungen. Mit rund 8.300 Mitarbeitern sowie Vertriebs- und Dienstleistungskapazitäten in 90 Ländern bietet SoftwareONE rund 65.000 Geschäftskunden Software- und Cloud-Lösungen von mehr als 7.500 Herstellern. 
Software Architekt (gn) Service Automation 
Vertragsart: Vollzeit, Startdatum: 1.1.2022, Standorte: Deutschlandweit ("remote" beinhaltet die grundsätzliche Bereitschaft gelegentlich zu einem Standort zu reisen, wenn es notwendig ist) oder Stans (Schweiz)
Das Wichtigste zuerst:
Diese Rolle ist Teil unserer eigenen Inhouse IT und fühlt sich in der digitalen Welt Zuhause

Der Stelleninhaber demonstriert als Teil eines erfolgreichen globalen Cloud Managed Services Unternehmens ausgeprägten Pioniergeist

Die Rolle entwirft und entwickelt die Architektur einer weltweit genutzten IT- Service- Plattform

Die Rolle beschäftigt sich mit verschiedenen Unternehmensanwendungen und berät die Product Owner zu Technologien, Architekturen, Methoden und Tools
Das Aufgabengebiet
Design and evolve the Architecture of our global Service Quotation (CPQ-Platform) and Professional Services Automation Platform (PSA) based on state-of-the art Design Patterns.
Integrate different Enterprise Applications like ERP, CRM, MDM and our customer facing SaaS-Platform PyraCloud seamlessly into the Services Sellers and Services Professional's Workplace.
Design, support and improve the core services components implementation of our Services Automation Platform like Master Services Catalog, Product Catalogs, Price Calculation Engine, Contract & Document Management together with our internal and external Development Teams and Partners
Find technical Solutions for the implementation and optimization of Business Processes across various Systems in close cooperation and collaboration with the Business Owners, Program Leads, Product Owners etc.
Support the preparation of Demand Requests for our regularly conducted Strategy Roadmap and Portfolio Tollgate Meetings.
Be a Leader who drives the exploration, evolution and implementation of elegant, sustainable, and scalable Technical Solutions and Architectures.
Understand, help to develop and implement our Enterprise Architecture Strategy and drive the Evolution of the Professional Service Automation Platform forward towards the Vision.
Advise the Product Owners on Technologies, Architectures, Methods and Tools to maximize fit-for-purpose and fast value to market / user.
Establish and supports the definition and execution of Non-Functional Requirements (NFRs) and Capabilities like Security, scalability of the Solutions, fit-for-purpose Architecture in alignment with our Enterprise Architecture Principles and -Standards.
Constantly assess and evaluate Software Architectures, Technologies, Methods, Tools and Strategies for improving Efficiency and Reusability together with our Architecture Chapter.
Kenntnisse und Fähigkeiten
Your working experience:
Experienced in common, best-practice Design Patterns of a loosely coupled, Microservices based Architectures, Distributed Systems, Principles of Domain Driven Design (DDD)
Experiences in large-scale System Environments with the line-of-business applications like Microsoft Dynamics CRM, Microsoft Dynamics NAV, ServiceNow and others
DevOps-, CI/CD-, Quality Assurance Practice, Unit Testing, Code & Architecture Reviews
"Clean Code" Practices and agile, test-driven Development Styles
Well versed in Domain Modeling and Domain-Driven Design to devise elegant solutions to complex customer needs
Kowledge & Certifications:
Good knowledge around interfaces of Microsoft Enterprise Applications like Dynamics CRM, Dynamics NAV (Navision) / Dynamics Business Central etc.
Knowledge in assessing and creating Distributed Software Architectures with current frameworks or libraries from the Microsoft Ecosystem & Microsoft Cloud Services (Azure, O365).
Excellent knowledge in UML, Object-Oriented programming, C#, WebApi and best practices in Microservice Development in a Microsoft technology focused environment, including Azure FaaS/PaaS
Up to date on latest trends in Software Design and Methods, ambitious on large-scale Agile Delivery of Products and Services
Master's degree in Computer Science or equivalent
Large-scale refactoring, Agile Architecture and Code Cleanup Experience is a plus
Understanding of (Managed and Professional) Service Business (Presales & Opportunity Mgt Process, Services Calculation models, Service Catalogs, Services Contracting)
Language skills:
German is necessary (conversational level)
English is necessary (solid knowledge)
Soft skills:
Proactive and motivated to learn new things, love to collaborate across multiple, internal and external development teams / integration Partners
Willingness and humbleness to mentor Developers and engage hands-on with Development Teams
Goal-oriented, independent work
A fast perception and a conceptual, analytical way of thinking and action
Teamwork as well as resilience are just as important as the familiar handling of current IT standards
Das haben wir zu bieten
What we have to offer
A career within an innovative company with a unique corporate culture
A humble, collaborative, learning, can-do attitude
A professional, agile environment with think-tanks, whiteboard-walls, etc.
High-end technical equipment like newest Multi-Core notebooks
Co-creation of technical and organizational processes
Top rating on glassdoor/kununu
The option to work from home
A variety of training and development opportunities
We trust you - our working hours are flexible and not recorded!
A work-life balance with 30 vacation days and the option of a sabbatical
With our employee share and recommendation program, you benefit from our success.
No dress code - wear what you feel comfortable in!
Interessiert?
Have we piqued your interest? 
If yes, we are looking forward to receiving your compelling application documents, including information on your availability (starting date) and salary expectations. Please use our online form to apply.
If you have the feeling that the position does not suit you... 
... you can still choose between two further options:
You submit your application and together we have a look on other open jobs that might be a better match with your wishes and skills. Perhaps we can find another opportunity to starting your journey at SoftwareONE.
You know someone who is even better suited for this job? Then feel free to use our referral program: Send us the application of your contact and receive a cash bonus if your referral is successful. (You can find more information about our program ConnectONE here).
  #LI-NR1
Brief profile of SoftwareONE Deutschland GmbH
SoftwareONE mit Hauptsitz in der Schweiz ist ein führender globaler Anbieter von End-to-End Software- und Cloud-Technologielösungen. Mit Kompetenzen entlang der gesamten Wertschöpfungskette unterstützt SoftwareONE Unternehmen bei der Konzeption und Umsetzung ihrer Technologie-Strategie, beim Kauf der richtigen Software- und Cloud-Lösungen zum richtigen Preis sowie bei der Verwaltung und Optimierung ihres Software-Bestands. Die Angebote von SoftwareONE sind über die eigenentwickelte digitale Plattform PyraCloud verbunden, die Kunden datenbasierte Informationen zur Verfügung stellt.
Mit rund 5.800 Mitarbeitern sowie Vertriebs- und Dienstleistungskapazitäten in 90 Ländern bietet SoftwareONE rund 65.000 Geschäftskunden Software- und Cloud-Lösungen von mehr als 7.500 Herstellern. Die Aktien von SoftwareONE (SWON) sind an der SIX Swiss Exchange notiert.
Wir bei SoftwareONE sind stolz auf unser kollegiales Arbeitsklima. Bei uns arbeiten Sie in einem innovativen Arbeitsumfeld, in dem Sie individuell über eine systematische Personalentwicklung gefördert werden und Ihre Potenziale optimal ausschöpfen können. Wir sind ständig auf der Suche nach Projektleitern, Support Engineers, Consultants und Softwaretestern für unsere Projekte im Umfeld von Microsoft, VMware und Skype zudem suchen wir Account Manager und Vertriebler.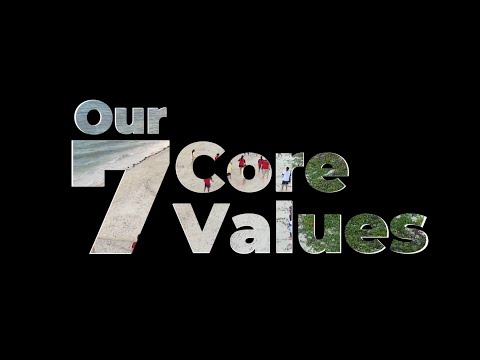 Publication date: 27-09-2021