Frankfurt am Main
Commvault/ Backup Simple - Associate (BackUp Simple L1 Experte - Deutsch und English Sprachkenntnisse)
Frankfurt am Main

Please apply here on "ITrheinmain.de" with the "Apply Now" link/button at the top right.

Why SoftwareONE?
SoftwareONE is a leading global provider of end-to-end software and cloud technology solutions, headquartered in Switzerland. 
With around 8,300 employees and sales and service delivery capabilities in 90 countries, SoftwareONE provides around 65,000 business customers with software and cloud solutions from over 7,500 publishers. 
The role
As a SoftwareONE Associate Consultant – Backup you will provide 24x7 technical support for issues raised by our Backup customers and Backup systems across a broad scope of Hybrid Cloud environments – including On-premise, Microsoft Azure and Amazon Web Services (AWS).
You will be working on our Managed Hosted Commvault service providing a key level of support to ensure our customer's business remains stable.
You will manage Commvault Incident and requests. Using your experience and sound technical knowledge of Commvault you will provide solutions to incidents and complete the requests. You will drive efficiencies into our services by developing SOP's to enable your Level 1 peers to resolve tickets more quickly. You will escalate to SoftwareONE Level 2. Your role is pivotal to the success and speed of our Backup support service.
You will be part of a dynamic team of skilled Commvault colleagues, expected to keep your skills and qualifications up to date through SoftwareONE's generous training program. These skills will extend beyond Commvault to include Microsoft Azure and Amazon Web Services.
Your spoken English language and communications skills will be essential in keeping customers informed of progress and dealing with their concerns effectively.
At SoftwareONE you will have the chance to experience a broad range of technologies, working on Enterprise class tools across cutting edge platforms.
What we need to see from you
Minimum of 2-3 years of experience working with Commvault or experience on other Enterprise Class Backup product
An ability to understand core IT Infrastructure, including TCP Networking, DNS, Storage and Virtualization
Experience Managing and configuring server backup policies, schedules and retention plans.
Ability to engage with customers to conduct requirements analysis, remotely assist customer
Minimum 1 year experience working in Operating Systems

Windows
Linux (desirable)

Minimum 1 year experience working on ticket based systems
Minimum 1 year experience working in Cloud environments AWS, Azure (Desirable)
Desirable Qualifications
ITIL Foundation Level certified
Professional Backup qualification (Commvault and advantage)
further Skills 
Desire to work in fast-paced, challenging environment
Willingness to work across shifts
Experienced in a Service Desk environment
Excellent timekeeping
Highly motivated and results oriented
Active listener and Excellent communications skills
Methodical approach to troubleshooting
A proven desire to learn new technologies
Contribute to the central escalation knowledgebase and drive efficiency into your daily tasks
Meeting skills and etiquette 
Project skills and etiquette 
Proactive actions in monitoring  
Commitment to time and tasks  
Effective communication  
Empathy  
Work well in group  
Organization or planning  
Flexibility 
Interpersonal relationship 
#LI-AM1
What you should really know about us.What we expect from our employeesJob Function
Technical Delivery Center- Services
Technical Delivery Center- Services, Englisch, Front-end, Cloud-Computing, Software, Software-Entwicklung, Software-Test, Software-Tester, Software-Architekt, ITrheinmain.de, Empfehlungsbund
This Job resp. positions as 'Commvault/ Backup Simple - Associate (BackUp Simple L1 Experte - Deutsch und English Sprachkenntnisse)' is vacant in following addresses: 60388 Frankfurt am Main bei/in Darmstadt in Hessen.
Brief profile of SoftwareONE Deutschland GmbH
SoftwareONE mit Sitz in der Schweiz ist ein führender globaler Anbieter von End-to-End Software- und Cloud-Technologielösungen. Mit Kompetenzen entlang der gesamten Wertschöpfungskette ermöglichen wir es unseren Kunden, ihre kommerziellen, technologischen und digitalen Strategien ganzheitlich zu entwickeln und umzusetzen. Wir unterstützen bei der Modernisierung von Anwendungen und der Migration geschäftskritischer Workloads in Public Clouds und verwalten und optimieren gleichzeitig die zugehörigen Software- und Cloud-Bestände sowie deren Lizenzierung. Unsere Angebote sind über die eigenentwickelte digitale Plattform PyraCloud verbunden, die Kunden datenbasierte Informationen zur Verfügung stellt.
Mit rund 8'300 Mitarbeitenden und Vertriebs- und Dienstleistungskapazitäten in 90 Ländern bieten wir rund 65'000 Geschäftskunden Software- und Cloud-Lösungen von mehr als 7'500 Herstellern. Die Aktien von SoftwareONE (SWON) sind an der SIX Swiss Exchange notiert.
Unsere Mitarbeiter:innen sind unser größtes Kapital!
Deshalb unterstützen wir unsere Kolleg:innen, investieren in ihre Weiterbildung und fördern ihre professionelle Entwicklung. Work-Life-Harmony ist für uns ein zentrales Thema –wir streben nach einer optimalen Verknüpfung beider.
Unsere Core Values bilden unsere DNA - daher sollte sich jede/r Mitarbeiter:in auch mit diesen identifizieren können. Mitarbeiter:in der SoftwareONE sind bereit, die Extrameile zu gehen und unsere Zukunft intelligent und engagiert mitzugestalten. Denn wir stehen nie still auf der Suche nach den besten Lösungen und innovativsten Dienstleistungen. Wir konzentrieren uns jetzt und in Zukunft auf ein gemeinsames Ziel: Wir machen für unsere Kunden den Unterschied!
Und wir wachsen stetig. Daher freuen uns über neue Kolleg:innen in u.a. folgenden Bereichen: IT (Cloud, Engineering, Softwareentwicklung, Product Mangement, Agile Coaching...), Finance, Marketing, HR, Legal und Sales.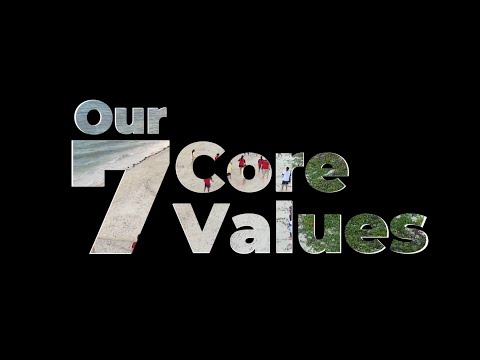 Publication date: 20-01-2022