Frankfurt am Main
Product Manager - M365
Frankfurt am Main

Please apply here on "ITrheinmain.de" with the "Apply Now" link/button at the top right.

Why SoftwareONE?
SoftwareONE is a leading global provider of end-to-end software and cloud technology solutions. We enable commercial, technology and digital transformations using IP and technology-driven services. Clients can modernize applications and migrate critical workloads on public clouds while optimizing their related software and cloud assets and licensing in parallel. With around 8,700 employees and sales and service delivery capabilities in 90 countries, SoftwareONE provides around 65,000 business customers with software and cloud solutions from over 7,500 publishers. Underpinning our transitions and evolutions are our seven core values which we expect from all our current employees and look for in our future colleagues.
The role
The Future Workplace Service Line, part of SoftwareONE's Services practice, is a global product team, responsible for developing, marketing and operating productivity managed services across our business.  We work with the world's leading software vendors like Microsoft and Google to bring compelling and profitable services to market. Our strategy is to become one of the world's leading providers of software services and we are seeking an experienced product manager to help us to deliver on that strategy. 
As the Future Workplace Product Manager you will be a core team member, where you will: 
- own the product lifecycle for our global workplace services, delivering on the SoftwareONE Future Workplace strategy.
- You will contribute to the ideation of new services and propositions within your practice area. You will work in a global virtual team, building strong, collaborative relationships across the organization.
- You will have a voice and will be empowered to drive change and make things better, and you will be a listening ear to the voice of our customers, translating their needs into compelling customer-focused services and strong value propositions.
Key Responsibilities
Analyze market and customer needs to develop present and future product lines
Respond to internal idea submissions and inquiries
Participate in internal and customer-facing workshops
Facilitate the creation and validation of business model canvases with core team members
Develop and manage business cases, including investment plans and associated ROI
Creation of services content for your proposition, including service descriptions, contracts, sales training materials and customer sales presentations
Participate in quarterly planning sessions to determine upcoming roadmap commitments
Manage third-party vendor negotiations with other internal SMEs
Drive strategy and product development within your practice area
Maintain alignment with service line leaders, business owners, platform owners and other internal stakeholders
Participate in (and lead, when needed) standups, sprint reviews and retrospectives
Own the commercial vision of each proposition within your practice area
Ensure all productization deliverables are completed in adherence with committed timeframes
Take the lead in sales enablement for your propositions
What we need to see from you
Core competencies, knowledge and experience:
A strong proactive self-starter, able to collaborate as a team player with experience in motivating teams and building relationships, with a proven ability to work in a global matrix environment
Extensive experience in Product Management and/or Product Owner roles is essential, with a track record of delivering products and services to market.
Good working knowledge of product management standards and methodologies, including Agile
Good commercial acumen is desirable, with experience in developing business cases and financial forecasts
Effective communication (with particular regard to articulating technical solutions), self-management and influencing skills to different levels of seniority.
Extensive experience in developing IT Managed Services, preferably with exposure to ITIL, eTOM or TOGAF.
Strong verbal and written English
C-level presentation skills
Good listening skills and a willingness to ask difficult questions
Experience with assessing and managing vendors and third party products
Extensive experience of Future Workplace (Productivity and Remote Desktop) Practices, with particular knowledge of Microsoft, Google and ISV offerings.
Willingness to travel internationally
#LI-AM1
#LI-remote
Job Function
Cloud & Software Services
Cloud Software Services, Englisch, Front-end, Cloud-Computing, Software, Software-Entwicklung, Software-Test, Software-Tester, Software-Architekt, ITrheinmain.de, Empfehlungsbund
This Job resp. positions as 'Product Manager - M365' is vacant in following addresses: 60388 Frankfurt am Main bei/in Darmstadt in Hessen.
Brief profile of SoftwareONE Deutschland GmbH
SoftwareONE mit Sitz in der Schweiz ist ein führender globaler Anbieter von End-to-End Software- und Cloud-Technologielösungen. Mit Kompetenzen entlang der gesamten Wertschöpfungskette ermöglichen wir es unseren Kunden, ihre kommerziellen, technologischen und digitalen Strategien ganzheitlich zu entwickeln und umzusetzen. Wir unterstützen bei der Modernisierung von Anwendungen und der Migration geschäftskritischer Workloads in Public Clouds und verwalten und optimieren gleichzeitig die zugehörigen Software- und Cloud-Bestände sowie deren Lizenzierung. Unsere Angebote sind über die eigenentwickelte digitale Plattform PyraCloud verbunden, die Kunden datenbasierte Informationen zur Verfügung stellt.
Mit rund 8'300 Mitarbeitenden und Vertriebs- und Dienstleistungskapazitäten in 90 Ländern bieten wir rund 65'000 Geschäftskunden Software- und Cloud-Lösungen von mehr als 7'500 Herstellern. Die Aktien von SoftwareONE (SWON) sind an der SIX Swiss Exchange notiert.
Unsere Mitarbeiter:innen sind unser größtes Kapital!
Deshalb unterstützen wir unsere Kolleg:innen, investieren in ihre Weiterbildung und fördern ihre professionelle Entwicklung. Work-Life-Harmony ist für uns ein zentrales Thema –wir streben nach einer optimalen Verknüpfung beider.
Unsere Core Values bilden unsere DNA - daher sollte sich jede/r Mitarbeiter:in auch mit diesen identifizieren können. Mitarbeiter:in der SoftwareONE sind bereit, die Extrameile zu gehen und unsere Zukunft intelligent und engagiert mitzugestalten. Denn wir stehen nie still auf der Suche nach den besten Lösungen und innovativsten Dienstleistungen. Wir konzentrieren uns jetzt und in Zukunft auf ein gemeinsames Ziel: Wir machen für unsere Kunden den Unterschied!
Und wir wachsen stetig. Daher freuen uns über neue Kolleg:innen in u.a. folgenden Bereichen: IT (Cloud, Engineering, Softwareentwicklung, Product Mangement, Agile Coaching...), Finance, Marketing, HR, Legal und Sales.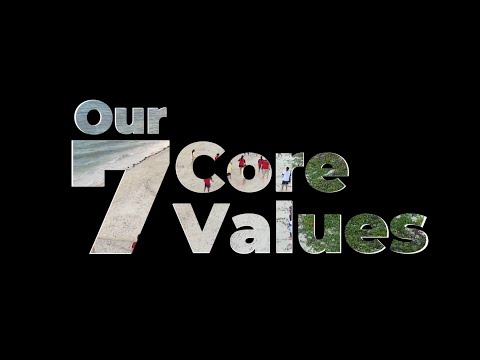 Publication date: 06-06-2022