Professional
Frankfurt am Main
Solution Sales / Business Development Expert (gn) – Procurement Services
Frankfurt am Main

Please apply here on "ITrheinmain.de" with the "Apply Now" link/button at the top right.

Job Function
Cloud & Software Services
Warum SoftwareONE?
SoftwareONE is in the middle of an exciting transformation journey becoming one of the fastest-growing global platform, solution, and technology service providers. We offer a full suite of solutions to help organizations transform their technology landscape, and optimize their technology investments, in an increasingly software-defined and cloud-first world. Combining this with our legacy of being a trusted partner to >65,000 customers globally, means that our growth is only just beginning!
Solution Sales / Business Development Expert (gn) 
Procurement Services
pensum: full time / permanent
location: Germany/Austria/Switzerland
Das Aufgabengebiet
A BDE is a solutioning expert against customer problems/ business needs. The BDE is responsible for accelerating time to value for our customers and supporting them in their cloud and digital transformation by aligning our solutions. Good technical understanding and the ability to transform our customers challenges into commercial solutions.
The BDE identifies, develops, and lands opportunities for the portfolio of digital supply chain elements in cooperation with Account Management. The BDE's focus is new business with both new and existing customers.
For existing customers, the Sales cycle is started by the Account Management. New customers must be hunted by the BDE, but BDE's always work in a team with the Account Manager.
Role
Establish relationships with new and existing customers and secure new business area of digital supply chain solution for software sourcing
Drive the entire Sales Cycle from initial Customer Engagement till Contract Closing for new customers. For existing customers, Sales Cycle is started by Account Manager
Work with Account Managers to ensure that the overall account strategy and goals will be followed and achieved
Maintain a very detailed level of relevant knowledge on the assigned portfolio element(s) in order to have meaningful and relevant conversations with customers and prospects
Work with Pre-Sales Consultant / Technical Architects / Practice Leaders to ensure that we design the right solutions for our customers
Owns the proposal and Statement of Work (SoW) overall and engages pre-sales consultant for more complex content related to the specific practice
Provide feedback to Account Management on ways to decrease the Sales Cycle, enhance Sales, and improve company brand and reputation
Kenntnisse und Fähigkeiten
A BDE has to have profound knowledge in the area of business development and be firm with in a broad set of sales methodologies and technics (Value based selling, Cross & Up-Selling, CRM usage,…)
Additionally for that role a solid understanding of Software Procurement is requested in order to allow with stakeholders from IT and Procurement up to C-Level, to understand the customer's software procurement processes, requirements, challenges and opportunities, position the right support model and articulate the business value of the offering.
In order to be able to work in our international environment and multinational customer base, presentation-, negotiation- as well as SOW creating-skills in German AND English are essentials
The BDE has to have the strong ambition to constantly overachieve the Customer expectations, the working style has to be impact driven, supported by ambition to maximize the results. Additionally the willingness of personal agility and adaption is expected.
Das haben wir zu bieten
What we have to offer
Lived corporate values for an appreciative and supportive working atmosphere
Company Car
An exciting and challenging opportunity in an evolving environment 
Modern technical equipment for flexible working
An employee share and recommendation program
Free language lessons (also possible during working hours)
Further training support (grants or special leave days)
Individual offer of internal coaching and psychological counseling
Team events and company parties
Individual dress code 
and many more...
* benefits may vary (depending on country)
Interessiert?
Did we spark your interest?
If yes, we are looking forward to your application, including information on your availability (notice period) and salary expectations. Please use our online form to apply.
Not the right fit for you or not the right timing?
You know someone who is even better suited for this job? We highly appreciate your recommendation via our referral program which of course includes a thank you. Send us the application of your contact and receive a cash bonus if your referral is successful. (You can find more information about our program ConnectONE here).
#L
You need more information?
Some of our initiatives:
Cloud Software Services, Englisch, Cloud-Computing, Software, Service, Software-Entwicklung, Software-Test, Software-Tester, Software-Architekt, ITrheinmain.de, Empfehlungsbund
This Job resp. positions as 'Solution Sales / Business Development Expert (gn) – Procurement Services' is vacant in following addresses: 60388 Frankfurt am Main bei/in Darmstadt in Hessen.
Brief profile of SoftwareONE Deutschland GmbH
SoftwareONE mit Sitz in der Schweiz ist ein führender globaler Anbieter von End-to-End Software- und Cloud-Technologielösungen. Mit Kompetenzen entlang der gesamten Wertschöpfungskette ermöglichen wir es unseren Kunden, ihre kommerziellen, technologischen und digitalen Strategien ganzheitlich zu entwickeln und umzusetzen. Wir unterstützen bei der Modernisierung von Anwendungen und der Migration geschäftskritischer Workloads in Public Clouds und verwalten und optimieren gleichzeitig die zugehörigen Software- und Cloud-Bestände sowie deren Lizenzierung. Unsere Angebote sind über die eigenentwickelte digitale Plattform PyraCloud verbunden, die Kunden datenbasierte Informationen zur Verfügung stellt.
Mit rund 8'300 Mitarbeitenden und Vertriebs- und Dienstleistungskapazitäten in 90 Ländern bieten wir rund 65'000 Geschäftskunden Software- und Cloud-Lösungen von mehr als 7'500 Herstellern. Die Aktien von SoftwareONE (SWON) sind an der SIX Swiss Exchange notiert.
Unsere Mitarbeiter:innen sind unser größtes Kapital!
Deshalb unterstützen wir unsere Kolleg:innen, investieren in ihre Weiterbildung und fördern ihre professionelle Entwicklung. Work-Life-Harmony ist für uns ein zentrales Thema –wir streben nach einer optimalen Verknüpfung beider.
Unsere Core Values bilden unsere DNA - daher sollte sich jede/r Mitarbeiter:in auch mit diesen identifizieren können. Mitarbeiter:in der SoftwareONE sind bereit, die Extrameile zu gehen und unsere Zukunft intelligent und engagiert mitzugestalten. Denn wir stehen nie still auf der Suche nach den besten Lösungen und innovativsten Dienstleistungen. Wir konzentrieren uns jetzt und in Zukunft auf ein gemeinsames Ziel: Wir machen für unsere Kunden den Unterschied!
Und wir wachsen stetig. Daher freuen uns über neue Kolleg:innen in u.a. folgenden Bereichen: IT (Cloud, Engineering, Softwareentwicklung, Product Mangement, Agile Coaching...), Finance, Marketing, HR, Legal und Sales.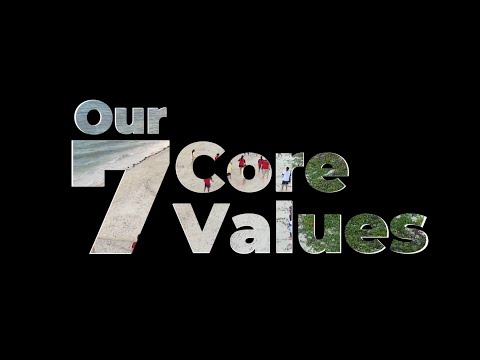 Publication date: 29-07-2022