Professional
Remote
AI Application Engineer (m/f/d)) (Home-Office)
Frankfurt am Main and Dresden

Please apply here on "ITrheinmain.de" with the "Apply Now" link/button at the top right.

Your mission:
You will enable C&H customers to achieve their technology and business goals by being responsible for the management of avant-garde projects touching innovative IT infrastructure, artificial intelligence, and energy efficiency in circular economy approaches. Thanks to you, leading enterprises will be at the forefront of sustainable digitization with an overall global impact on the carbon footprint. In particular, you will gain value by:
Develop AI solutions and applications
Having a passion for learning and problem solving
Actively and skillfully conceptualizing, applying, analyzing, synthesizing, and/or evaluating information gathered
Being an empathic listener, speaker and communicator
Acting as a time management champion
Your Role:
Development, integration and evaluation leader of AI demonstrators
Requirements:
Programming skills and development experience (Python and C/C++, involving data structures, graphs, and object-oriented programming)
Solid understanding of Machine Learning, and preprocessing algorithms (Neuromorphic is a plus)
BSc, MSc or Dipl.-Ing. in Computer Science, Electrical Engineering, Computer Engineering, or any other related computationally intensive field
Ability to work independently, accurately, and structured
Fluent communication skills in English (more is a plus)
Interest in sustainable solutions (Green Technology)
Your work place: (either of those)
Dresden, Head Quarter
Remote
Your benefits:
Versatile, responsible tasks in a dynamic and future-oriented market with a lot of creative freedom
Independent collaboration in interdisciplinary creative teams
Development and use of 'cutting edge' technologies
Trusted working hours and high flexibility
Innovative corporate culture with flat hierarchies and direct communication channels
A bright workplace in a loft atmosphere with good transport connections
Highly competitive salary and a permanent employment contract
Regular team events, football breaks, caffeine, endorphin, vitamins, and much more
Would you like to work on avant-garde projects? Wonderful!
We look forward to receiving your meaningful online application.
Contact person: Juliane Ruscher , Tel.: +49 351 479 367 04
You can find more information on our homepage www.cloudandheat.com.
AI, disruptive technologies, artificial intelligence, Machine Learning, ML, preprocessing algorithms, Computer Science, Python, C/C++, ITrheinmain.de, Empfehlungsbund
Open to applicants from the following countries for full remote employment:
Germany
Brief profile of Cloud&Heat Technologies GmbH
Seit unserer Gründung leben wir die gemeinsame Vision, Nachhaltigkeit zum Treiber digitaler Innovation zu machen. Dazu entwickeln, bauen und betreiben wir energieeffiziente, grüne, sichere und skalierbare Rechenzentren, die den Anforderungen der Cloud-Zukunft gerecht werden.
Ein Team von mehr als 85 Kollegen arbeitet an dieser Vision täglich Hand in Hand. Damit dies funktioniert ist es wichtig, alle Kollegen von Beginn an Teil des Ganzen werden zu lassen und weiterzuentwickeln.
Initiativbewerbungen sind bei Cloud&Heat jederzeit willkommen: Wir suchen immer engagierte Talente in den Bereichen IT, Ingenieurswesen, F&E, Business Development und vielen weiteren. Wenn Du Lust hat, die Zukunft nachhaltiger, sicherer und skalierbarer Rechenzentrumslösungen mit Motivation und einem Blick über den Tellerrand hinaus zu gestalten, freuen wir uns darauf, schon bald von Dir zu hören!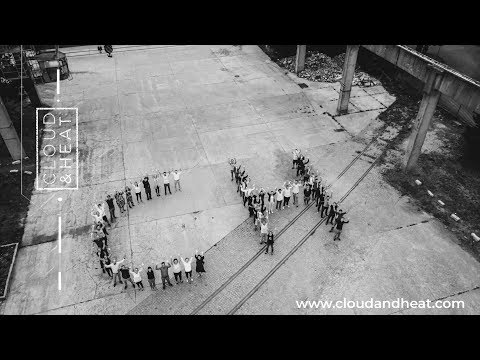 Publication date: 18-03-2023